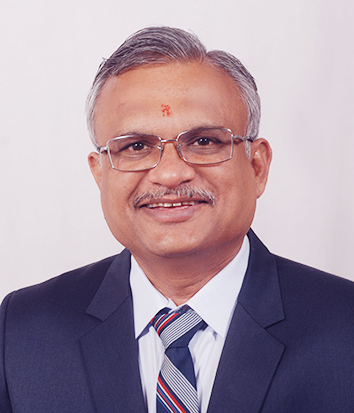 I have great pleasure in expressing my thoughts as the Principal of Sardar Patel Institute of Technology (SPIT), the Numero Uno, self-financed, autonomous Institution of Maharashtra. We are a constituent of Bharatiya Vidya Bhavan, not just a conglomeration of more than 300 institutions, but a culture, a saga, a holy journey, started by Dr. K.M. Munshi with the support of Mahatma Gandhi in 1938. Imparting value-based education with Indian cultural ethos has always been the motto of Bhavan.
Engineers & technologists form the backbone of any nation's economic development. The world is presently undergoing very unprecedented, extraordinary, challenging time. A new normal is anticipated in many walks of life, including education. Such disruptions will come again and again in one or the other form. Engineers will work for 40-50 years of their life, they will have 3 to 4 diversified careers in technologies we are even unaware of. To make aspiring minds confident and future-proof, education must prepare them for a "marathon" rather than a "sprint". SPIT makes continuous, sincere efforts towards this.
We focus on "How to learn?" rather than "What to learn?". We believe in multidisciplinary exposure to the learners, yet ensuring growth in one vertical, cherishing human sensitivity and empathy. We have thoughtfully articulated a unique academic model towards this. Our splendid academic performance, sparkling placements (quantitative and qualitative), enrollment for higher studies at the best places of the world, prizes won by our students in national/international level technical competitions, in past many years are the true testimonials for this.
With the support of a dedicated and hardworking faculty and staff, the institute has achieved enviable visibility and ranking in a short span. On behalf of all stakeholders of SPIT, I welcome you to this family and look forward to your valuable association with us for a better tomorrow. Four years of engineering education at Sardar Patel Institute of Technology or two years post-graduation, will undoubtedly empower you to lead a successful life.
Let's grow together…
Dr. Bhalchandra Chaudhari
Principal, Sardar Patel Institute of Technology