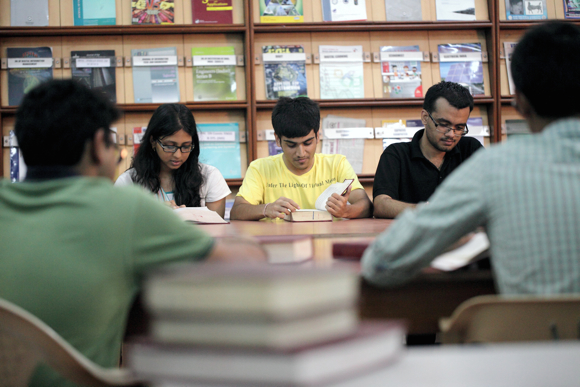 S.P.I.T. library is a knowledge resource center, which has an invaluable resource for the students and faculty members in the area of Engineering and Technology. It is providing effective information services to the clientile within a shortest possible time using SLIM library management software.
Library has a collection of more than 20000 books and subscribed to National and International periodicals along with several online journals. The library has Institutional membership of British Council Library (BCL).
S.P.I.T. Library subscribed IEEE ASPP (All Society Periodicals Package). Library is also member of ACM digital Library. Library provides NPTEL online lectures of eminent personality of various IITs, and there are made available to user online through Intranet.
S.P.I.T. Library is open to other academic users for reference. Visitors are requested to bring an official letter from their institution with signature of their Head of the Department (H.O.D.).
For more information please visit:  Central Library Website