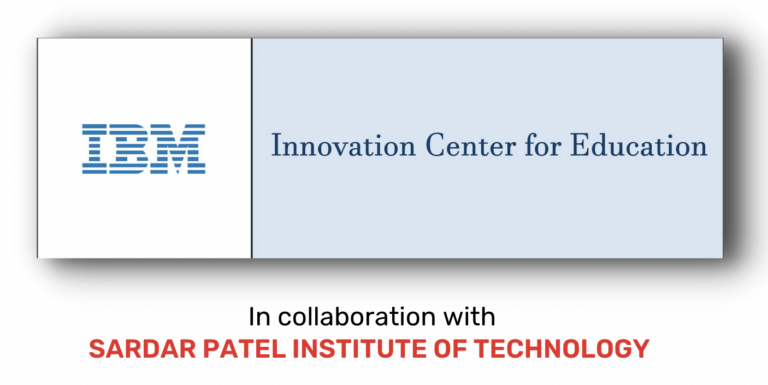 IBM & SPIT Collaboration
IBM Innovation Centre for Education (IBM ICE) is a 'unique global initiative' by IBM, to offer much needed applied information technology knowledge to graduating students, in various dominant and futuristic technology areas.
IBM ICE's cutting-edge programs shall be delivered in collaboration with Sardar Patel Institute of Technology with IBM as the 'Knowledge Partner for emerging technologies and Sardar Patel Institute of Technology acting as the Academic Partner.
IBM ICE Programs on Emerging Technologies are extremely intense and delivered through a highly interactive model in conjunction with IBM's futuristic online delivery platform- 'Industry-Academia Collaboration Framework'. This novel approach ensures that deep applied knowledge is delivered to students through broad-based industry alignment & interactions, leading to talent discoverability & excellence in students' professional makeup-thus helping them to be 'industry & future ready'.
IBM ICE Programs at SPIT Campus
Uniqueness of IBM ICE Programs
Outcomes of IBM ICE Program