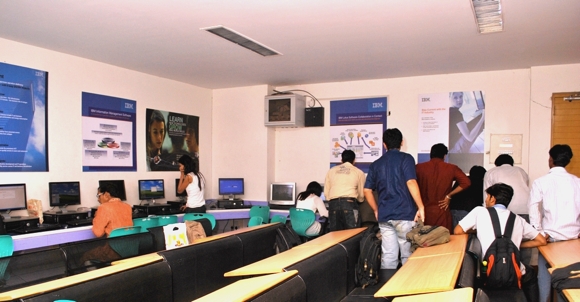 Research and Development, efforts in SPIT are geared entirely to society's needs: health, security, communication, energy and the environment. As a result, the work undertaken by our researchers and developers will have a significant impact on social life. We intend to forge future while shaping technology through innovative application by improving methods and techniques and by being creative to design new products.
Structure and Organization
Scientific/Technical Advisory Board
Executive Board
Group Contact
Assembly of Members
Research Units
In terms of funding there will be two funding categories:
Internal Funding and External Funding
For Internal funding following:
Funding Program
Proposal Review/Decision
Forms and Guideline
Calls for Proposal
– Information to Researchers
– FAQ
Excellence Strategy
Excellence in Research
SPIT R&D activity is committed to improving future generation through research and scholarship, education, preservation, and practice that can serve all sectors of society. We carry out this mission through the free exchange of ideas in an ethical, interdependent, and diverse community of faculty, staff, students, and alumni.
Objective
Build a research capability that is recognized nationally and internationally as a leading source of technological innovation.
Identify promising areas for growth.
Maintain vibrancy of areas that are currently strong.
Develop and maintain close ties with industry and government to promote technical exchange and collaboration on projects with significant potential for future growth and value.
Develop a sense of community in which faculty, staff, and students can work together productively and grow personally and professionally.
Maintain excellence and encourage diversity amongst faculty, students, and staff.
R&D Committee
Dr. Y.S. Rao
Coordinator
Dr. Preetida Vinayakray Jani
Member
Dr. Sudhir Dhage
Member
Dr. Rajendra Sutar
Member
Dr. Pooja Raundale
Member
Prof. Kailas Devadkar
Member
R&D Student Committee
Prof. Nataasha Raul
Member
Prof. Sheetal Chaudhari
Member
Prof. Govind Haldankar
Member
Prof. Rupali Mascarenhas
Member
Prof. Aarti Karande
Member